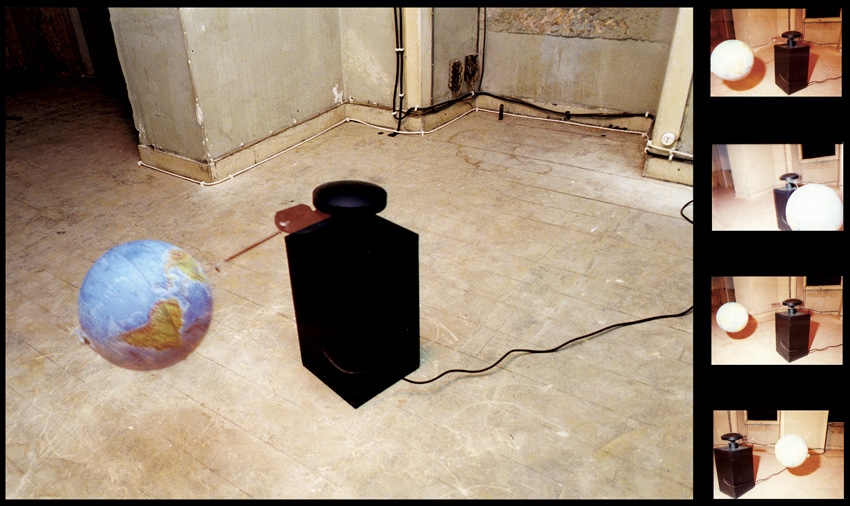 "Di dubbin / an di rubbin / an di rackin to di riddim" (LKJ)
1998. Installation, sculpture. Wood, motor and plastic earth globe. 80 x 120 x 120 cm (variable dimensions when moving)

An earth globe spins around a vertical axis about 80 cm high at maximum speed.
The piece move randomly through the floor.